Women represent 25% of the workforce for tech currently, according to Deloitte insights. With research indicating that diverse teams outperform and are more innovative, it's critical to recognize that a diverse workforce (by gender, race, age, educational background, and so on) has an impact. The challenge is to turn a nod of the head to the value of diversity and inclusion into action. I am proud to say that I am contributing to the "She Loves To Code" initiative launched by Deloitte & School 19.

The initiative
She Loves to Code aims to demonstrate the diverse range of career opportunities available to women in Tech and dispel STEM myths. We have had over 35 sessions since we began, and over 400 women have already completed the "She Loves to Code" coding workshops. The majority of the women attending these sessions are coding for the first time.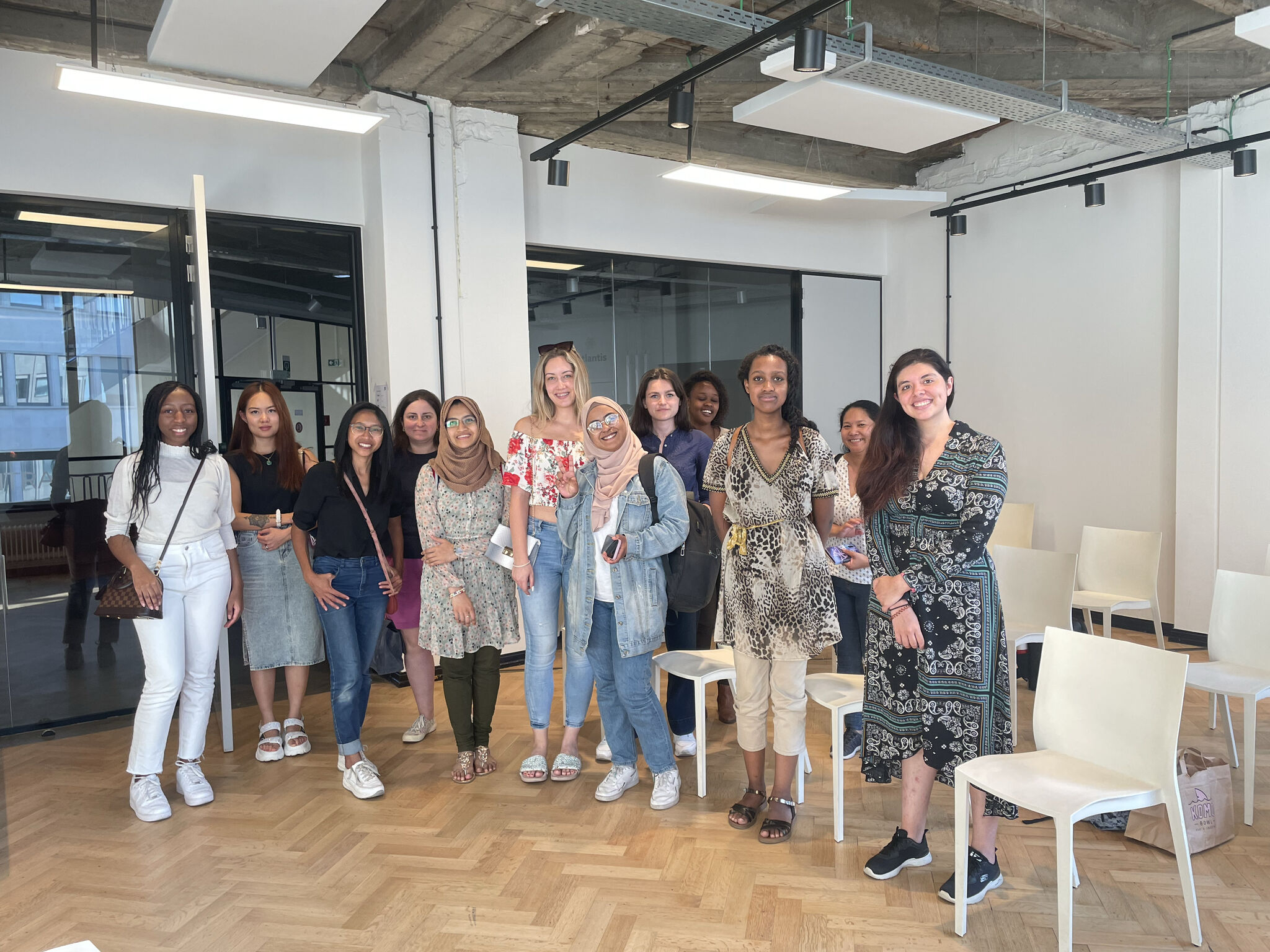 She loves to code: The event
We reserve the events exclusively for women and dedicate them to exploring coding and the high-tech sector, offering numerous opportunities for attendees to meet and learn from female entrepreneurs in technology.
A session at 19 is typically divided into two parts:
Introduction to coding: S19 hosts an interactive workshop in which the women in attendance learn how to use HTML, CSS, and bash.
Networking and open discussion: interactive session led by Deloitte women in technology and other companies. During this session, attendees will have the opportunity to hear from IT professionals (such as developers, analysts, and architects) and participate in a discussion about any questions or comments they may have.
Our experience
Networking is one of the highlights of this session. Attendees can connect with each other and also learn from experienced IT professionals. Women of all levels of coding experience come together to share experiences and best practices. Discussions range from building a strong portfolio to understanding different roles in a project to finding valuable learning resources. The diversity of attendees in each session makes for unique and enlightening conversations.
What's next?
Since this event is only a few hours, the attendees are encouraged to apply to School19 coding program, which starts with a one-month immersion called a 'piscine'. People without any previous knowledge or experience are welcome and can benefit from this unique way of learning.
Don't miss out, register for the next She Loves To Code session and explore your potential in tech! You can check the next sessions and how School19 works at their site.
Let's connect if you want to discuss further!