After a two-year break, it's finally back! The Creative Boot Camp is an in-depth, interactive three-day onsite training programme organised by the Deloitte Digital design team. It has a proud history of more than 8 years and this year's edition was facilitated by Dries De Schepper and Wendy Vanden Meerssche.
I took part in this programme, together with 14 Deloitte Digital colleagues from Belgium, Denmark, Germany, and Luxemburg, who have different backgrounds and profiles.

FROM THEORY TO PRACTICE
On the first morning, we started our journey by asking ourselves "What is creativity?". We all work hard every day on our projects to deliver "creative" digital solutions to our clients, but we rarely take time to think about what creativity really is. The theory is often left behind in our day-to-day work. The training programme was designed for us to tackle this question from many different angles, covering a wide range of topics from terminology to a variety of practical tools.
The topics included:
Design Impact, disciplines & terminology
Branding
Getting inspired
Ideation building
Creating stunning Power Points
Managing Creative People
The Perfect Pitch
The first exercise we worked on was to create a self-introduction poster, using colour pens, stickers, ribbons, etc. The aim was to assess our "current level of creativity" and see how far we could grow this, by the end of the training.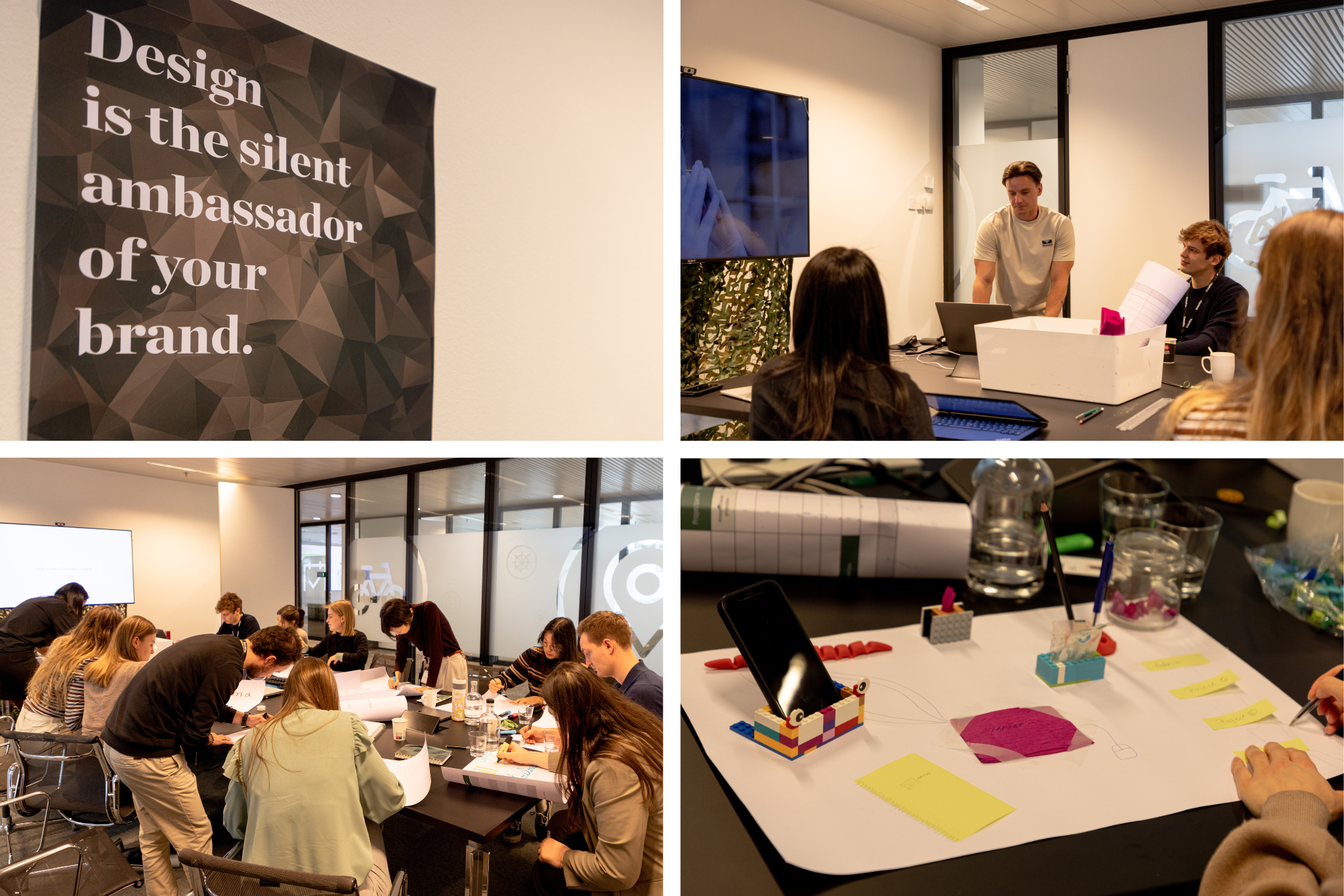 See more pictures by Dries De Schepper
LEARN FROM EACH OTHER
What I appreciated most about this programme was the emphasis on interaction and collaboration with fellow participants and facilitators. It contained a series of insightful keynote presentations followed by small exercises which gave us the chance to try out what we had just learned, and to exchange ideas. We also welcomed three Deloitte Digital colleagues who inspired us with their project presentations, tips and tricks on how to generate new ideas, and more.
Following the instructional portion, it was time to challenge our creativity! We worked on an actual project case in groups, trying to put together everything we learned. To start, we conducted research about the background, key objectives and characteristics of the project. Then we created personas and user storyboards to present communication campaign proposals. During the presentation, the jury of our experienced Deloitte Digital colleagues gave us a lot of valuable feedback.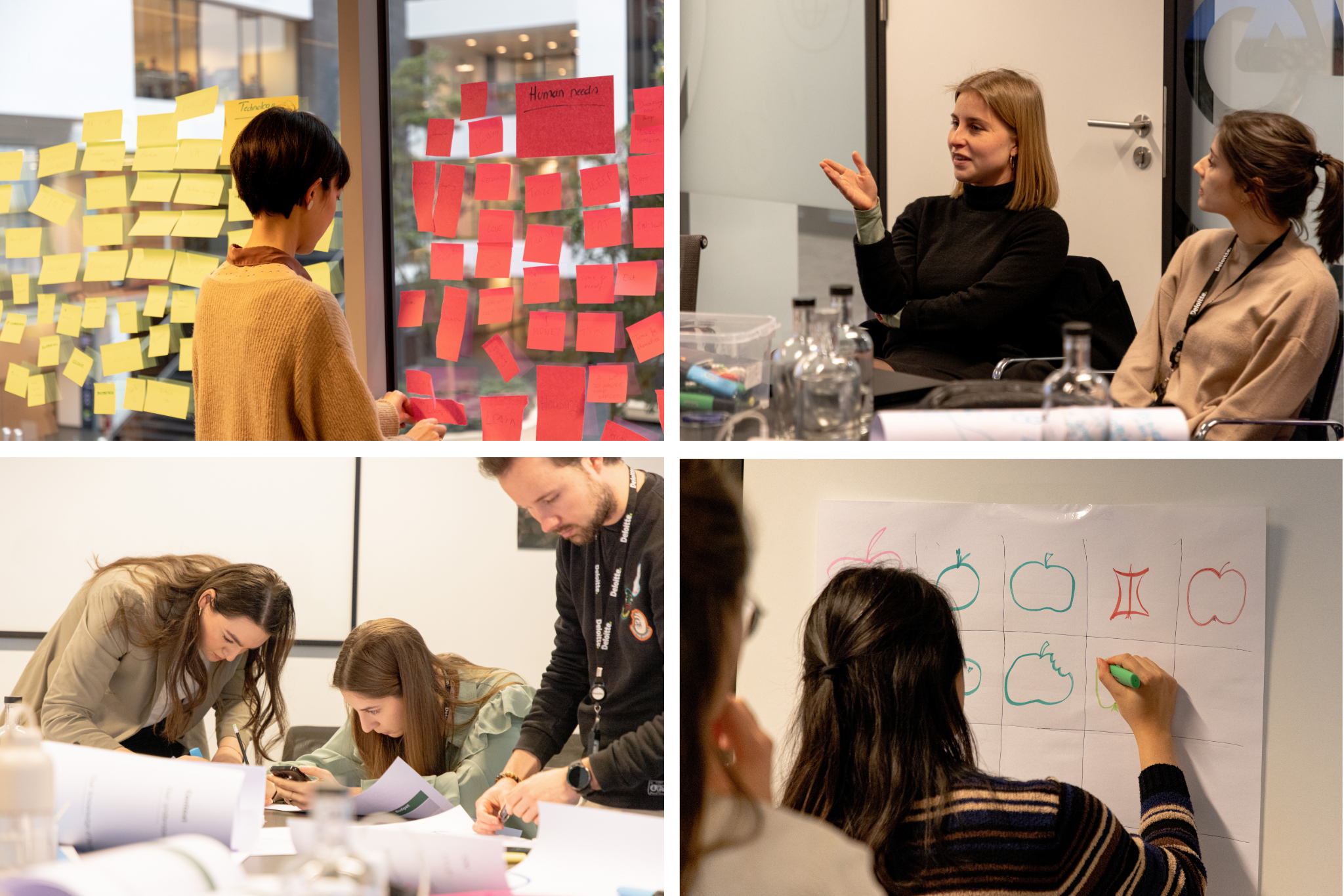 KEY TAKEAWAYS
For me, this programme was a valuable opportunity to understand the full picture of a "creation process":
Get to know the context
Keep the theory in mind
Find inspiration in other creative works
Combine, convert… and create
Use the tools and put everything together in outputs
Since I have a background in architectural design, this process is pretty familiar to me. However, different design disciplines require different kinds of knowledge and skills. This programme was the perfect opportunity to get to know practical tools and sources of inspiration, as well as a lot of tips and tricks on how to put them together into deliverables.
The article "Embrace the chaos with Service Design" can give you some other tips to nurture the controlled chaos of creativity.
what's next?
At the end of the training, we created self-introduction posters again, but "digitally" this time. In the digital versions, some participants kept the original design concept and others changed it completely, but either way, the learnings and practices during the Boot Camp made the posters a lot more professional-looking.
Now, we all go back to our projects, equipped with more practical tools compared to three days prior. We also have a deeper understanding of design theories that will allow us to see our own projects with fresher eyes.
Today, creativity is more relevant than ever to solve the increasingly complex problems of our society. According to Deloitte Insights, high-growth brands are more likely to embrace the mindset and processes and allow creativity to flourish. Deloitte Digital keeps on fostering creativity through a variety of training programmes. The Creative Boot Camp is just one example of many. Looking forward to following other inspiring training and seeing our team becoming even more creative!
_________________________________________________________________________________________________________________________________
Want to know more? We have more articles for you!
The typical day of a (senior) service designer
Emotional Design: all we need is love…
What's in the bag of a Service Designer?
Better together – How the Digital Studio bridges the gap between Design, Business and Technology