Beginning of 2021, the European Innovation Council and SMEs Executive Agency (EISMEA) gave us the mission to set-up a community of women and girls to encourage them to get into STEM careers. It was an ambitious objective, but two successful events and a vibrant online community later, we are very proud of what we achieved! Let me walk you through the results!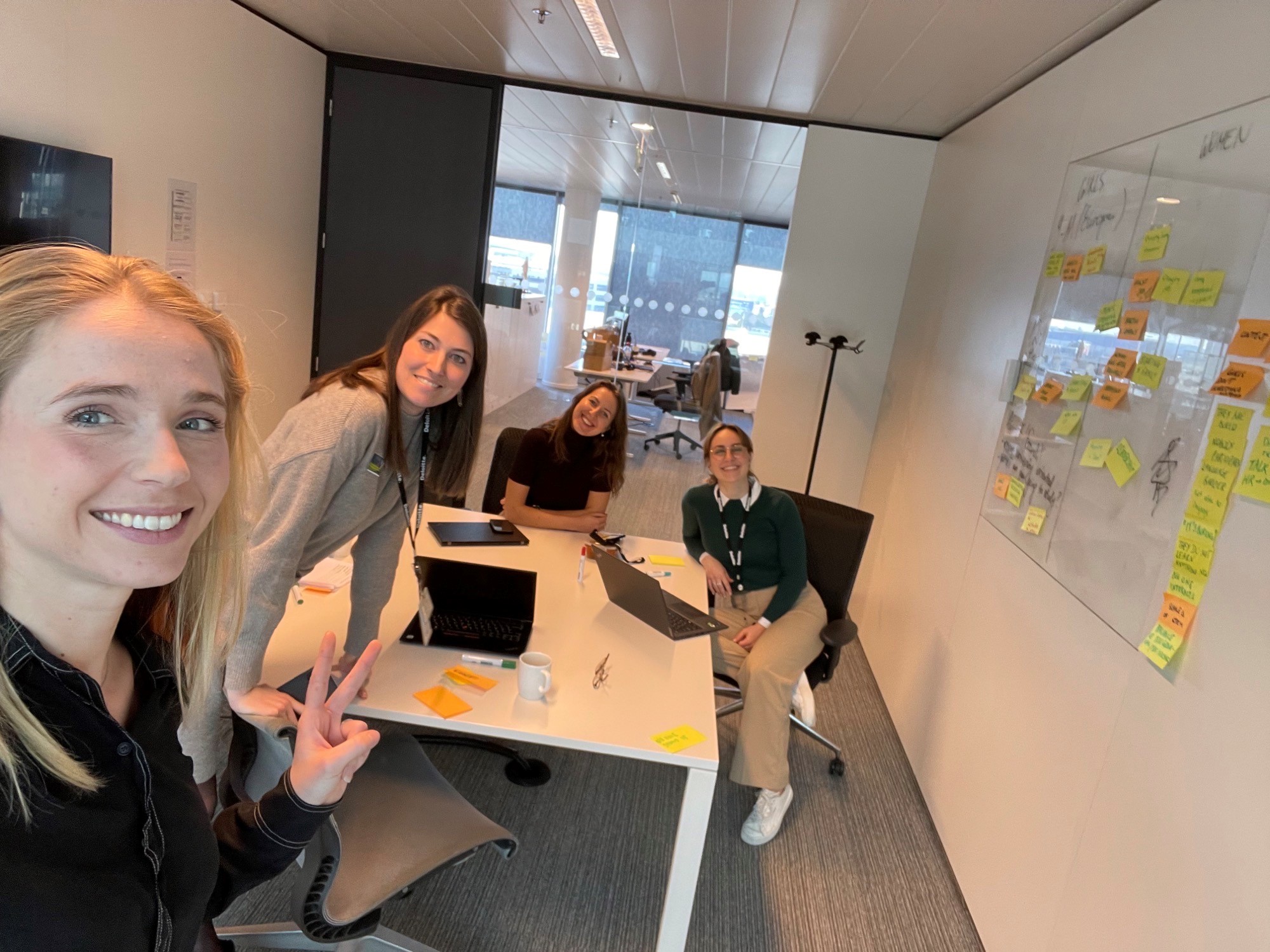 How we made an impact
The events were meant to boost women and girls' competences, and to give them the chance to connect with like-minded peers. The online communities were built to keep the momentum and to allow them to keep learning and connecting online.
The first phase of the project was meant to be a pilot, with the Women and Girls events and online community to be organised respectively in May and June 2022 in the heart of Europe: Brussels!
The online community
Given we pride ourselves in being an end-to-end digital agency, our team was involved in this project to manage the development of its visual identity, as well as to prepare, launch, and run the online communities on a platform called Tribo.
It was a fun exercise to work on, especially for the younger portion of our audience. Engaging with young girls is quite different then doing so with grown women!
Next to setting-up and launching the communities, we developed an engagement calendar. We made sure to post regularly challenges for members of our community to stay connected and continue working on their goals throughout the project.
If you identify as a women, don't hesitate to register and take part of this great experience through this link! If you have a daughter between 9 and 18 years old, you can also register her through this form. The more the merrier in this wonderful adventure!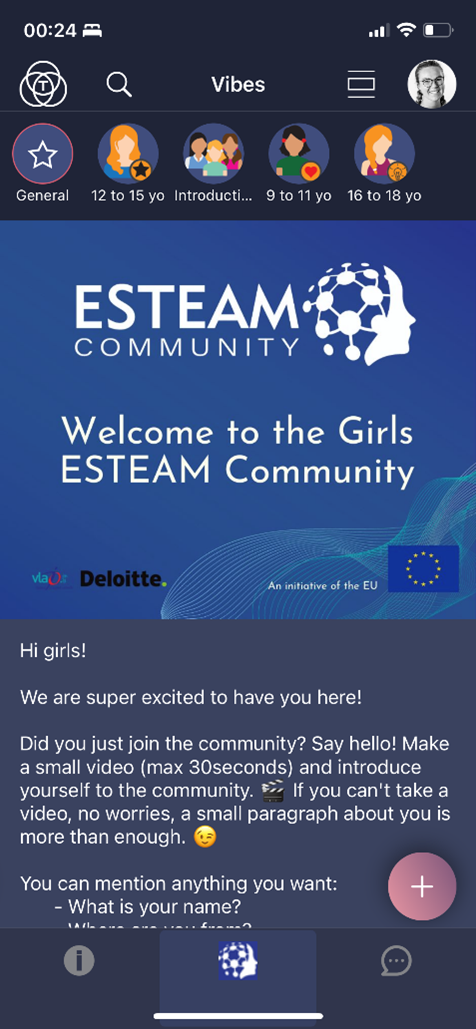 The events
The first Girls Fest was a great success, with over 200 girls from 2 schools participating! The video below does a great job at illustrating the impact we made. A specific congrats in is order for our colleagues from the strategy team who made these events come to life in a record time!
We then closely followed with the very first "Women Fest" of the project. I was specifically involved in delivering a training session on Design Thinking together with my colleague Mathieu.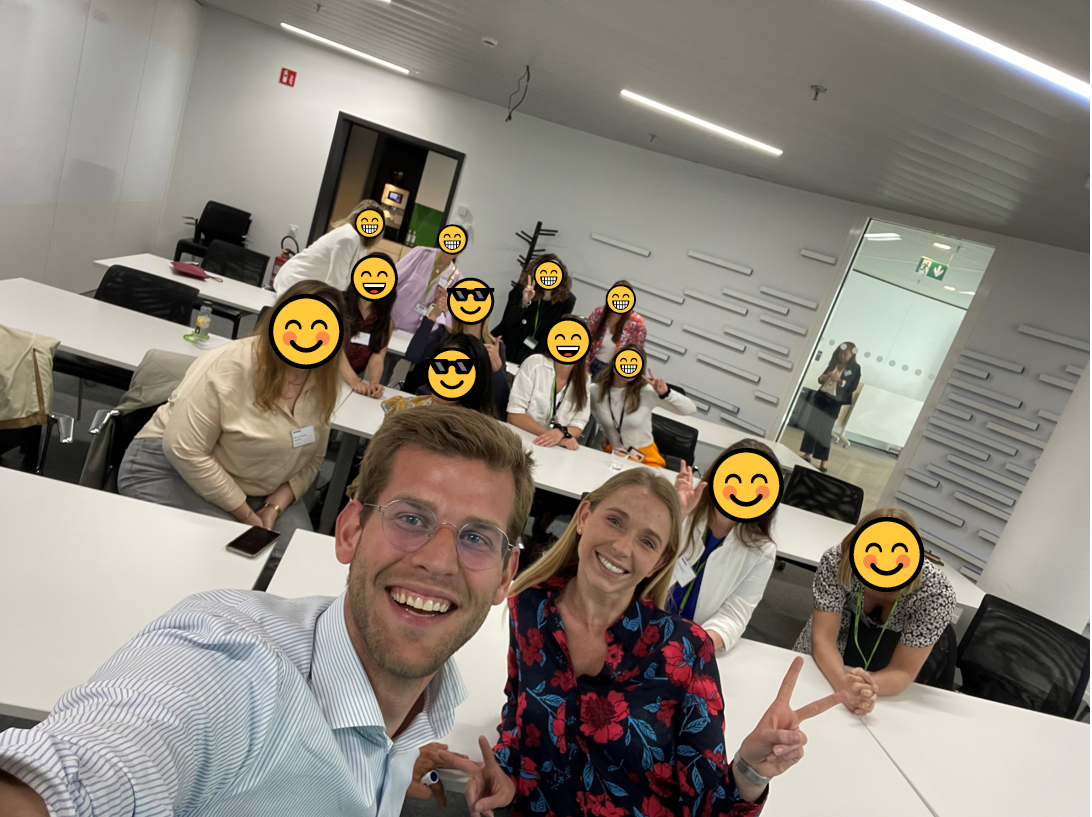 It was a beautiful moment to share our experience developing user-centric digital products. Check out the event in the video below… Maybe you will spot us 🙂
More on The project context and objectives
This project was set-up to support the European Commission's efforts to develop digital and entrepreneurial competences amongst women within the European Union.
Indeed, studies show that, although girls are equally interested in science as boys, they tend to shy away from STEM (Science, Technology, Engineering ans Mathematics) careers as they grow-up. This is due to different barriers that come in their way, such as lack of skills or access to effective mentoring networks.
To mitigate this gender gap and tap into the potential that women represent, EU policies are in place to boost women's skills by giving them easier access to educational activities. This project is one of the multiple initiatives these policies support, and was brought to life by the European Innovation and SMEs Executive Agency, the European Women Association, Vlajo and of course: us!
What's next?
This project is a long term one, with 11 "ESTEAM Fests" (the extra "A" is to include the Arts) to be organised in a total of 19 EU Member States over the course of three years. Now this pilot is over, we're ready to take our lessons learnt and recreate this experience in other parts of Europe. We're planning on boosting the attendance to our physical events, and engaging even further with our online communities. The best is yet to come, so stay tuned 😉
---
Eager to learn more about how we apply Design Thinking in our job? Continue reading our blog, and discover what a Digital Studio is.