Clinique Saint-Jean / Kliniek Sint-Jan opened a brand-new policlinic in the heart of Brussels on 17 January 2023. They have implemented a cutting-edge patient experience using the latest technology to enhance healthcare experiences. This setup aims to provide a smooth and efficient visit for the patients.
With the opening of a new outpatient hospital facility, Clinique Saint-Jean seized the opportunity to redesign and digitalize its patient journey and overall healthcare experience on the premises. They opted for a digital omnichannel approach and invested in multiple solutions to empower both staff and visitors. The mission was to design, build and connect all systems to accompany patients digitally and offer them a seamless visitor experience, while maximizing the efficiency of the clinic's internal processes and increasing the overall revenues.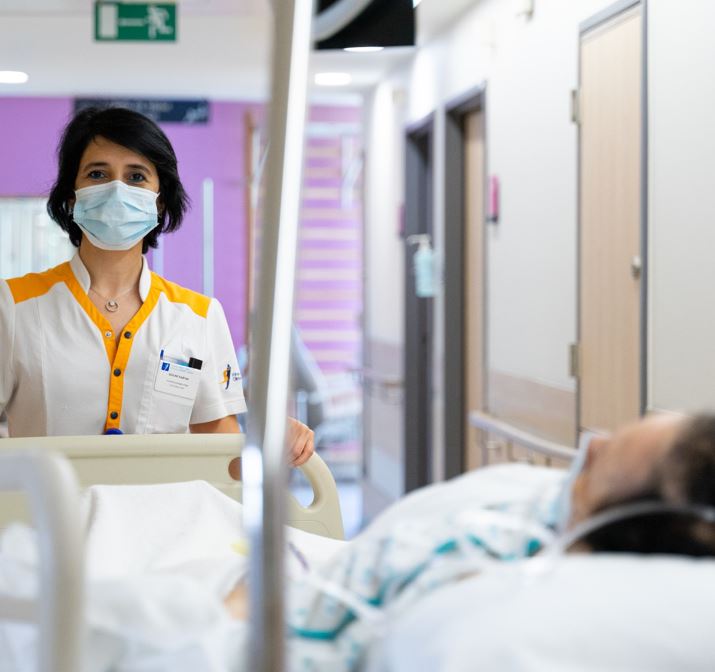 The clinic has implemented self-registration kiosks with a minimalistic interface, allowing visitors to quickly check in and confirm their data already present in the clinic's systems. These kiosks seamlessly integrate with the hospital's existing IT infrastructure through a new custom cloud middleware. As a result, patients can conveniently pre-pay their consultations, eliminating the stress associated with receiving an invoice in the future.
In addition to this, the IT landscape now incorporates new wayfinding and consultation box management solutions. This integration results in a single ticket for patients, presenting only the essential information for their appointments of the day. This ticket also provides guidance to the nearest waiting areas adjacent to the consultation boxes, effectively reducing walking distances.
Moreover, QR code scanners are strategically placed in key areas of the building, allowing patients to easily scan their tickets. This action promptly informs the staff of their presence in a waiting area or registers them in a queue at a service desk. Consequently, patients can efficiently receive assistance from staff, whether it's for administrative questions or the scheduling of new appointments, for example.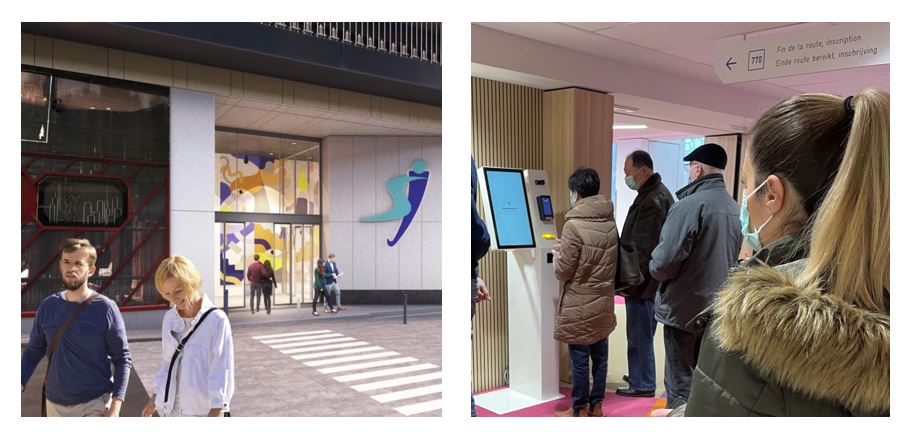 Deloitte Digital HAVE INTEGRATED A new EXPERIENCE INTO THE EXISTING SYSTEMS
Deloitte Digital have seamlessly integrated the new doctor experience into their existing systems, providing them with visibility into the presence and location of their patients. This integration empowers them to efficiently manage subsequent patient visits, address potential delays, and respond to unforeseen circumstances like urgencies.
Moreover, this entire system does not replace the current way of working; rather, it complements the existing process. Consequently, it increases staff efficiency and ultimately improves the time and quality of interactions with patients.
What steps are you taking to enhance healthcare experiences for your patient, visitor and customer.
Connect with us to discuss and build smooth and care-free experiences together.
If you want to know more on how we materialize Digital Transformation through our "Digital Delivery Model", you can check out this great article: https://digitaldelight.be/digital-transformation-digital-delivery-model/