After our last visit back in 2019, we did not expect that it would take us 3 years to join another edition of the SDinGov Conference, and yet we were there!
The 9th edition took place from 28-30 September 2022. SDinGov is an international community event for anyone involved in designing and commissioning public services. The event offered a mixture of inspiring keynotes and many opportunities to meet and share experiences with fellow practitioners.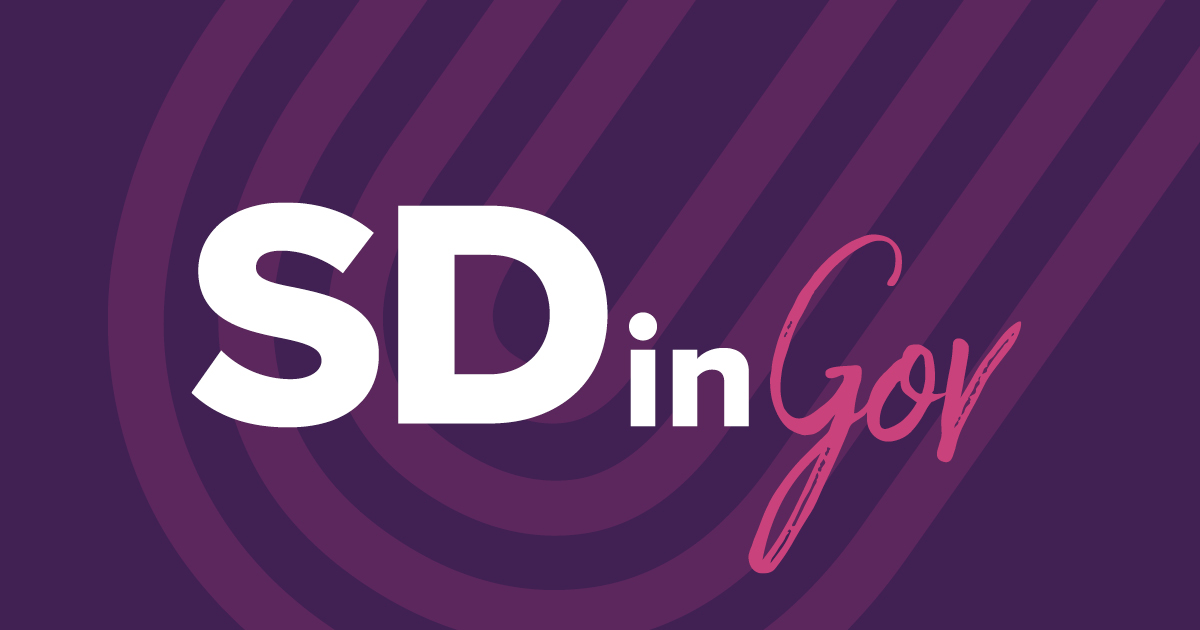 Many companies that offer service design capabilities to governments hosted a booth. Deloitte Digital was the head sponsor of the conference and hosted one of the major booths. Throughout the 3 days, there were many interesting sessions that I attended and I'm happy to share my takeaways.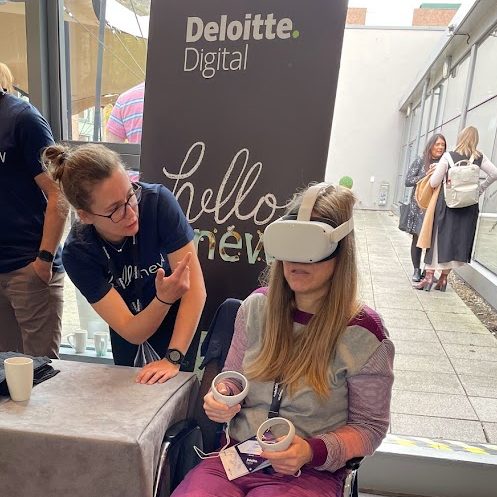 Deloitte Digital gave an interactive workshop about a new design accelerator tool to create concepts at pace.
The value of public policy design
Lucy Kimbell from the University of Arts London and Andrew Knight from Civil Service talked about the value of design in the public sector. They started their talk with an interesting statement: there is a strong operational and cultural disconnection between the public administrations who are serving real citizens, and the policymakers.
I immediately recognized this from one of the projects I am working on. The policy was written long before we started to analyze the desirability, viability, and feasibility of the solution. Often we came to the conclusion that the policy was not in line with the expectations of the end users. For us, there was very low flexibility to make changes to the policy afterward. The result is therefore a mismatch between policymakers' intentions and real users' needs.
An idea that we will definitely exploit further within our team is the set up of public policy labs where we infuse design thinking into the process.
Feel free to read more details on their session here.
Follow the money
Kate Tarling, an independent, and Andrew Greenway from Public Digital talked about the complexity of business cases.
As designers, we need money to start our research process to discover what is wrong with the AS-IS situation. But when writing a business case, you basically want to know how all of the "assumed problems" will be solved, how long it will take, and what the detailed plan of attack looks like. In conclusion, both groups have completely different viewpoints and needs.
In my daily work life, I'm juggling the terms agile development and design thinking all the time so I was intrigued by the following example:
"Imagine you are a customer who has just ordered a package from Amazon. Amazon's response to your purchase: thank you Sophie for your purchase, we will do everything in our power to deliver your products as fast as we can. We're not sure when it will be delivered, and we're not sure if we will find your house, and maybe the price will have changed as well by then..". I realized that people who write business cases need some security before they trust you with their funds.
Some tips that were shared when responding to business cases:
Speak in numbers while sharing real stories
Back-up your proposed outcomes and approaches with objective data from different disciplines (not only design!)
Acknowledge that other profiles such as economists will evaluate your response to the business case.
" In the end everything is based on trust, to handle that big pot of money "
The consolations of complexity – learn to stop worrying & love the chaos
Tom Morgan from Made Tech gave an inspiring keynote on complexity where he took us on a rollercoaster of oohs and aahs where you feel shaken up at the end of the ride.
The key takeaway that I felt so inspired by and that I shared with my team right away was the following:
The public sector is a complex system. A complex system is comparable to the rain forest where everything is "learning by doing". You have to trust your senses and probe your way until you find things that work, or don't work.
Our generation got so used to instant gratification that we expect to clearly see the results of the things we do. He states that governments are complex systems where many different departments and people are interfering. And because of this complexity, we might never know the effects that we've caused.
So we should start thinking about success differently & embrace a little chaos. Feel free to read all about service design and chaos in one of my previous blog posts.
Until next time!
The conference was a great way to reflect on our existing projects in the public sector and how we deal with the many stakeholders, uncertainty, business cases, etc.
Designing for government is special and rewarding because even though we don't always see immediate reflections of our actions, we are improving the lives of thousands of citizens. I feel damn proud about that! Read about one of our projects Appinest which has won an award for Digital Design and UX at the IAB Mixx Awards.
Let us know if these key takeaways can help you in your daily lives when designing services and products for governments. One of our colleagues recently visited the Service Design Days conference and she shared her takeaways here.