This is it! We're proud to announce that Deloitte Digital is Partner of the KIKK Festival in the city of Namur, a 4-day international festival of digital and creative cultures that explores the economical and artistic implications of new technologies.
During these 4 days, we will be hosting a Deloitte Digital Booth at the KIKK Market. Meet up with our colleagues and get inspired by the different surprises we have prepared for you:
Always wondered what a Digital Twin was, and how it works? You're in luck! We will showcase our rapid prototyping capabilities by giving our visitors the opportunity to experience it themselves. Through the lenses of an augmented reality headset, you will discover the relationship between traffic and air pollution in the city of Namur, materialized with real-time data that you will be able to manipulate yourself.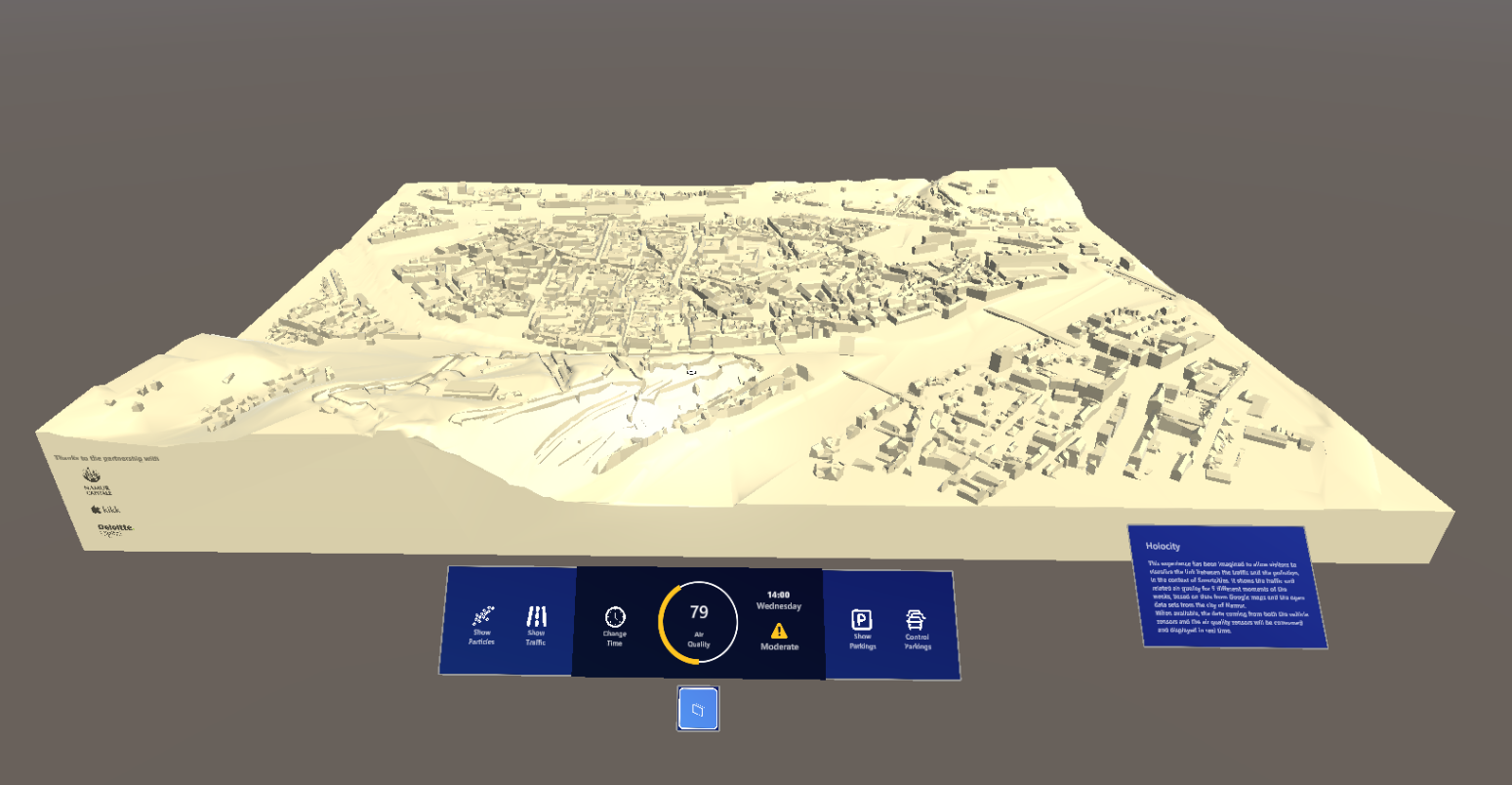 You will have the opportunity to find the perfect "business-match" with one of our colleagues, thanks to our very own AI application we've built in-house specifically for the KIKK festival. After completing a mini-quiz, the algorithm will match you with a like-minded colleague by providing a QR-code to their LinkedIn profile. A personal KIKK photo will be printed out as a fun memory for an unforgettable day.
On top of hosting our Deloitte Digital booth, we'll be present at one of the conferences with our colleague Thomas Kubski. As one of our senior managers and an expert in digital strategy and user experience, he will give a passionate talk about the world of mixed reality, and its application in a business environment. Starting from case studies of complex digital transformations, he will illustrate how prototyping can help business deciders to make better decisions and save money, and how it has evolved over the last years, from clickable prototypes to virtual reality to the potential of mixed reality. Read more about his upcoming talk here.
We hope you are as excited to meet us as we are to meet you! If you're there, don't hesitate to come and say hello, we'd be delighted to share our work and experiences with you.