Here's my story as a new designer who started working after the first wave of COVID-19 in September 2020.
Have you ever taken your first steps in a company through a virtual experience as a new joiner? How to make an impact that matters when you have no one in front of you? That was the challenge I knew I was about to face when I started working at Deloitte during a pandemic, after the first wave in September 2020.
Due to the lockdown, my application process was significantly different from what it normally is. In any case, I was very impressed by how everything was handled.
The purpose of life is to live it, to taste experience to the utmost, to reach out eagerly and without fear for a newer and richer experience.

Eleanor Roosevelt
Setting a new virtual foot at Deloitte
Do you remember the first day you started a new adventure, like high school or university? Well, the feeling is exactly the same when you start working for Deloitte. You are stressed and anxious, wondering how everything will work out. Except that when you start school, you get a very short introduction and you don't really care about what other students think of you.
On the contrary, at Deloitte, you quickly realize that you will not allow yourself to do things halfway. You actually care about being friendly and interesting, so that your colleagues and managers will appreciate you.
Through this article, I wish to walk you through my experience in starting working for Deloitte Digital during the pandemic. You'll learn about what it's like to go through the generic onboarding process for consulting, and then how I was introduced to my team.
The first steps of the onboarding
On the first day, all Business analysts (e.g. people who come out of school and start working at Deloitte) arrived at the Zaventem office dressed in their best suit… and a mask because of COVID-19! As we were walking in, the hostesses welcomed us as if we were the potential future CEO of Deloitte.
An onboarding journey is not always a given in other companies. It can happen that you are dropped in the arena with nothing more than "here is your office, your material, your email address, your schedule, your project that start now,…" and the "welcome" is sometimes quite optional.
Here, nothing was left to chance. Every second of the day was meticulously prepared, as they tried to give us the feeling that we were going to be part of an exceptional adventure. As from the start, we were immersed in the world of Deloitte and its environment thanks to an in-depth introduction.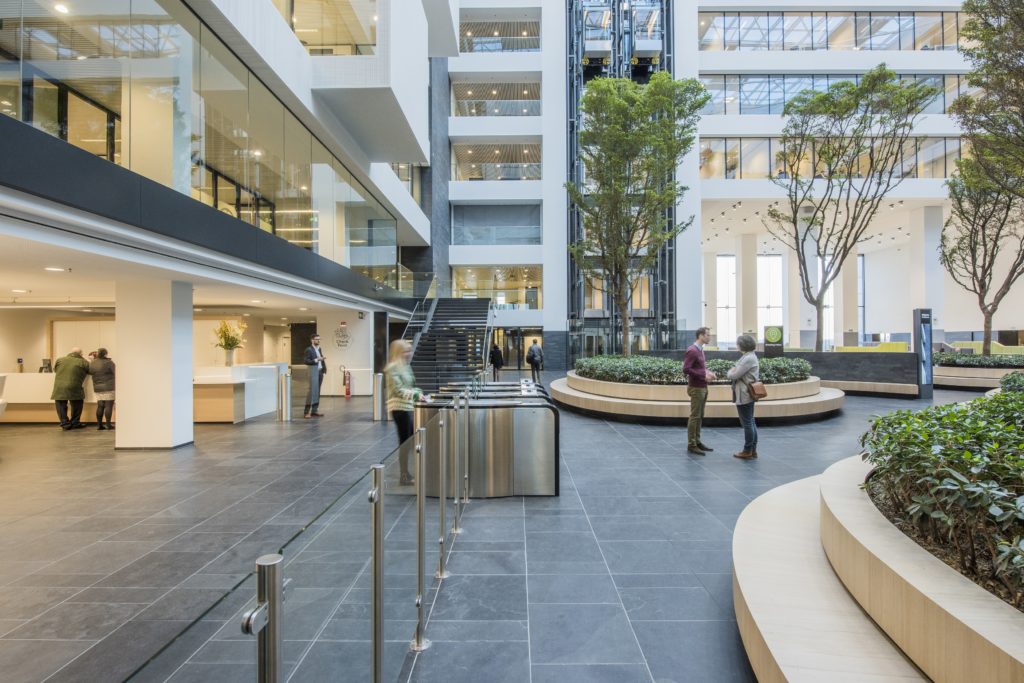 Virtual workshop between new joiners
After the introduction to the company, we were gathered in virtual groups and started working together on a business project for a couple of weeks.
Over the course of the project, I met many people with different skills and profiles. Nevertheless, since we spent a lot of time talking about the work, it was hard to get to know them personally because of the virtual setting.
After an intense couple of weeks, we presented our final project. We "just" made a simple and clear presentation without any fuss or interruption. Unfortunately, a lot of people cut their camera during the presentation, so I've never got the chance to know the people in front of me.
Eventually, we were given the chance to finally go to the office! I will always remember the day we had to give our final presentation. I had almost forgotten what it was like not being in front of switched-off cameras, but in front of a real jury!
The possibilities for our presentation were greater in real life, as we got to use humor and tricks. We could hear them laugh and feel the atmosphere in the room. You can't imagine sometimes how those little touches can help you take a direction of tone and speed in your presentation.
Finally meeting my team (virtually)
The last step of my onboarding consisted in me meeting my colleagues from Customer Strategy and Applied Design.
Even though I was lucky to have met an incredible group that guided me and listened to me, I feel like I missed out on what makes meeting new colleagues so exciting: talking in the corridors over a cup of coffee, having lunch together or simply sitting next to them in our Studio…
In the end, I do feel that my integration and first steps into the company was heavily impacted by the current sanitary regulations. It is definitely not the same when you connect and bond with new colleagues through virtual calls. Nevertheless, my team members have been welcoming and I am looking forward to spending more time with them when the time comes!
One of the qualities that all the leaders have is a voracious appetite to learn whatever they do not as yet know and understand, coupled with an openness to new experiences.

Warren G. Bennis
What I will remember…
Starting a new job while teleworking is hard. Despite Deloitte's best efforts to onboard us virtually, it will not recreate the same atmosphere you get when you meet everyone physically. But one thing is for sure: Deloitte is ready to efficiently integrating dozens of new analysts in a record time!
---
Since September 2020, I've been actively involved in exciting digital transformation projects. But as you know, up until now, everything is done virtually. Curious to know how we do it? Have a look at our article about how we work efficiently together during the lockdown.